The Julia Jaquette Memorial Scholarship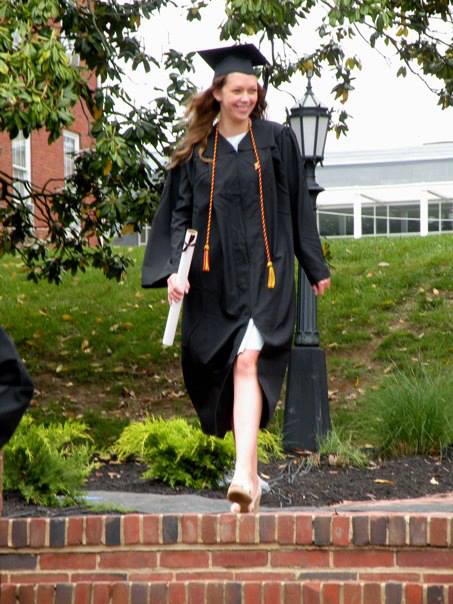 After months of valiantly fighting cancer, Julia Jaquette (age 27), on March 8, 2018, passed away from Astrocytoma, Glioma (brain cancer). Julia was one of the first members of the Green Street Housing team, where she spent four years working hands-on to develop affordable rental housing communities in Maryland and Delaware. Julia was passionate about the industry and the impact our rental housing communities had on the residents. Julia, a young, smart, fit, vibrant, strong woman, was more than just an employee of Green Street, she was our friend and she was an example of the type of woman we hope our daughters grow up to be. After Julia's passing Green Street endowed this memorial scholarship so that, in her name, more positive impact could be made available to the families and individuals that she so passionately served during her time at Green Street.
Scholarship Info
How may the scholarship be used?
Scholarship funds may be used for tuition, books, and fees at any accredited four-year, two-year, or trade school.
Who may apply for the scholarship?
Any resident of a Green Street Housing-owned or developed rental housing community who intends to enter school in the fall may apply for the Julia Jaquette Memorial Scholarship. A list of those communities is available here. Evidence of residency is required. There is no age requirement.
 How much is the scholarship for?
Each scholarship will be $500 for the academic year and will be paid at the start of the academic year. Proof of enrollment is required for dispersal.
 How do I apply for the scholarship?
Complete the online scholarship application here.  The deadline for application submittal is July 1, 2022, to be eligible for fall semester assistance.
 What does the scholarship application include?
Two short essays (500 words or less per essay). One essay should include info on your career goals and how the scholarship will help you reach those goals. In the second essay, using your own personal experiences, discuss how affordable housing has benefited you and your family and why affordable housing should be available to all Americans.
When are applications do?
All applications must be submitted by 5PM EST on July 1, 2022. Late applications will not be accepted.
When will recipients be notified?
All applicants will be notified about scholarship decisions by July 25, 2022.
When will scholarships be disbursed?
Scholarships will be disbursed by August 15, 2022. Proof of enrollment in the 2022 school year must be provided prior to disbursement.