The Julia Jaquette Memorial Scholarship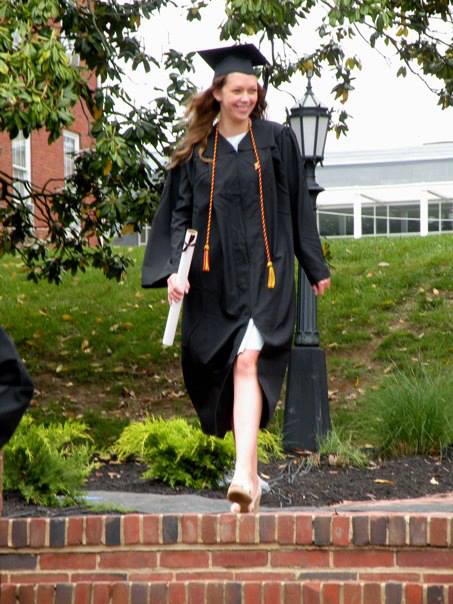 After months of valiantly fighting cancer, Julia Jaquette (age 27), on March 8, 2018, passed away from Astrocytoma, Glioma (brain cancer). Julia was one of the first members of the Green Street Housing team, where she spent four years working hands-on to develop affordable rental housing communities in Maryland and Delaware. Julia was passionate about the industry and the impact our rental housing communities had on the residents. Julia, a young, smart, fit, vibrant, strong woman, was more than just an employee of Green Street, she was our friend and she was an example of the type of woman we hope our daughters grow up to be. After Julia's passing Green Street endowed this memorial scholarship so that, in her name, more positive impact could be made available to the families and individuals that she so passionately served during her time at Green Street.
Scholarship Award Guidelines
How may the scholarship be used?
Scholarship funds may be used for tuition, books, and fees at any accredited four-year, two-year, or technical school.
Who may apply for the scholarship?
Any immediate family member or any resident of a Green Street Housing property who have been accepted for admission as a full-time or part-time student. There is no age requirement.
 How much is the scholarship for?
The amount of the award will be $1,000 for one academic year.
 How do I apply for the scholarship?
Complete the online scholarship application here or download the application and submit to scholarship@greenstreethousing.com. An application is complete, and considered for a scholarship award, only when the following have been submitted:
A completed scholarship application
Official high school transcript of grades or G.E.D.
Letter of acceptance from a college or university
Two letters of recommendation from non-family members (e.g., teacher, employer, coach, friend, etc.) indicating the applicant's character and commitment to pursue ongoing education.
A typed, 500 word essay, written by the applicant, that explains or describes how affordable housing has positive impacts within a community using your own unique, personal life experiences. This essay should also include information on career goals after obtaining your degree.
When are applications do?
All applications must be submitted by 5PM EST on April 1 of the current school year to be eligible for fall semester assistance.